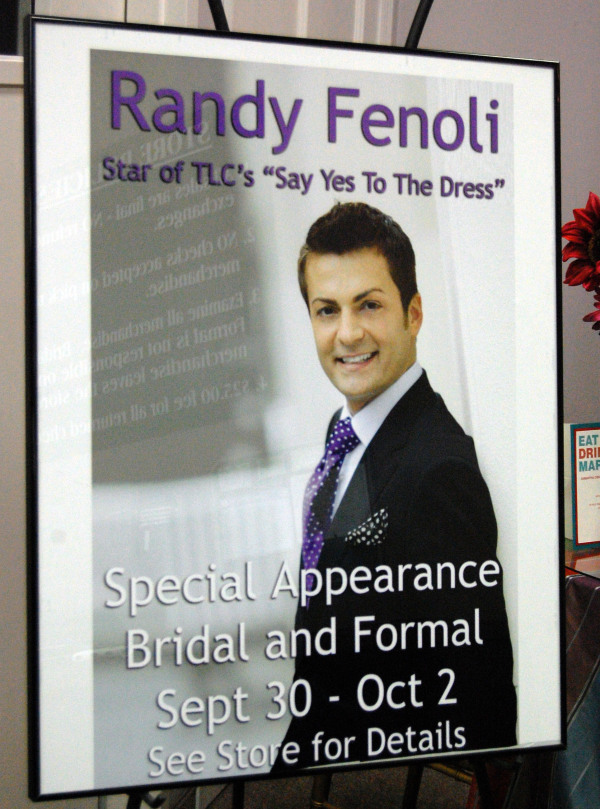 Randy Fenoli from TLC's "Say Yes To The Dress" and fashion director of Kleinfeld NY made a special appearance at the Bridal and Formal store in Cincinnati, Ohio this past weekend. A few lucky brides got to talk one on one with Randy about their gown selection. One Chicago bride got engaged a couple of weeks ago was thrilled that Randy would be in Cincinnati when she was visiting her mother.  She setup an appointment with Bridal and Formal to meet with him. Randy asked brides "how they wanted to look on their wedding day?" Brides then showed him several pictures of bridal gowns that she liked. He then suggested gowns that went along with the brides likes and her size. Randy then viewed the final three dresses that the bride wanted him to review.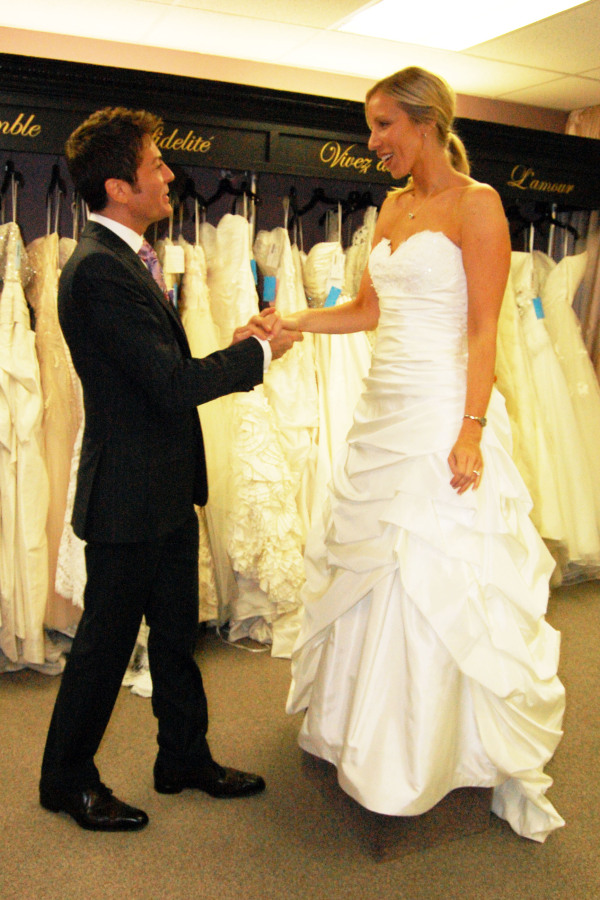 Randy is coming out with a new book November 1st.  The book is called "It's All About The Dress" which uses real brides from age 20 to 60 with a variety of figures ranging from size 2 to 24 . He says that every bride can look beautiful on their wedding day. Randy goes through the steps of how to choose the perfect wedding dress. The book contains savvy secrets, priceless advice and inspiring stories so that the bride will be able to go into a bridal salon and find the one.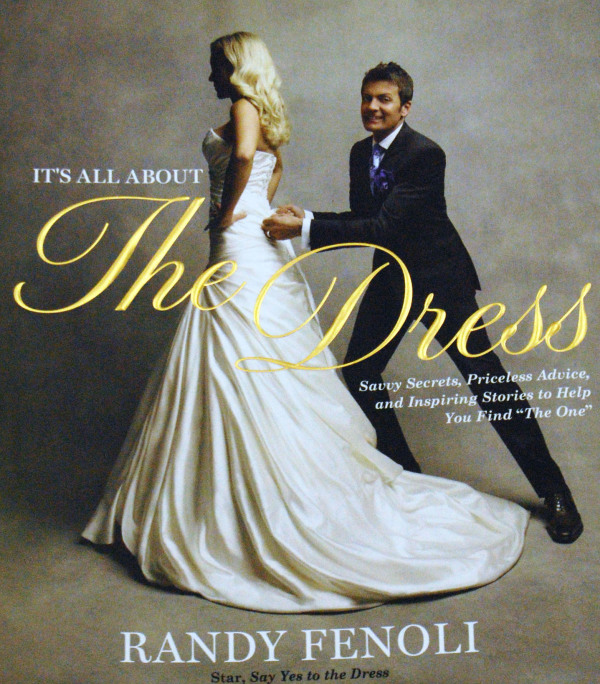 Randy will have a new realty TV show on TLC next summer call "Randy To The Rescue". The show idea came about when Randy pitched his business idea to TLC. A semi truck with 200 wedding dresses will be taken across the country to 8 different cities.  Bridal Salons from 8 markets will be servicing brides in hotel ballrooms.   Dallas will be one of the cities featured. Cincinnati's Bridal and Formal is also being considered for one of the eight locations because Randy recommended their salon. Tina Minshall advertising manager for Bridal and Formal said "…people don't realize the resources they have in Cincinnati for the Midwest, We are the largest store in the country…". TLC will start filming for the show in December. Randy says he always wants to educate, elevate and empower in everything that he does. His first goal is to help the Mom and Pop bridal salons that have been around forever.  Randy used to be a designer himself and he sees that their having a difficult time because of mass produced wedding stores.  His second goal is to help true designers because he doesn't want their talent to be lost.  His final goal is to be a champion for the bride to help her navigate through the sea of wedding dresses out there. Look for "Randy To The Rescue" on TLC to be coming out in June or July next year.
Randy wants to be on the TV show "Dancing With The Stars". He says that he is going to win that trophy because he can dance. A fan has created a Facebook community page "Get Randy Fenoli on Dancing With The Stars". You can like the page with this link:
http://www.facebook.com/#!/pages/Get-Randy-Fenoli-on-Dancing-with-the-Stars/213353418684698

Randy showed his dance moves with Bridal and Formal staff this weekend.
See the Facebook video http://www.facebook.com/#!/photo.php?v=2243778888173