By Monica Ferguson
Solemates isn't a Shark Tank story. It's a start-up story. Though being on the show has changed our business in great ways, the disappointments and rejections helped us get to where we're at today.
Give 'em heel
After years of wearing heels around the cobblestoned and cracked sidewalks of New York City, we were tired. More specifically, our feet were tired and our heels were ruined. Every girl has experienced her cute shoes getting caught in a grate or sinking into the grass. How could we help women everywhere feel unstuck?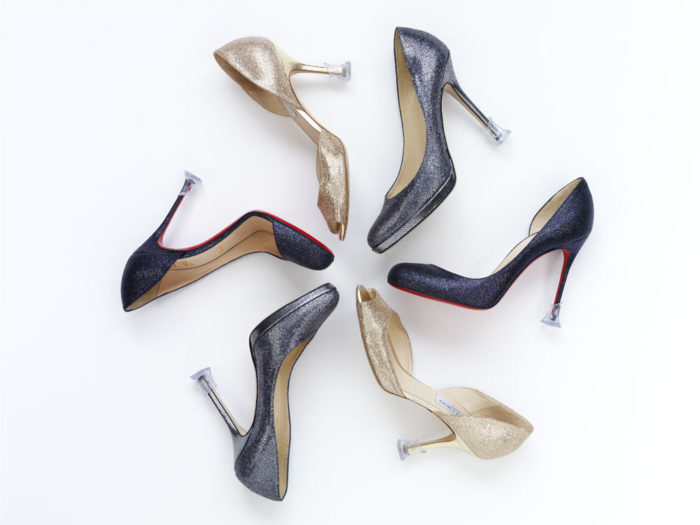 We took a linear and pragmatic approach. To invent the product, we had to have the right team in place. We sourced a designer, manufacturer, packager and developer.
If we learned anything in the beginning, it's that it takes a village to get your idea up and running. The passion was there, now we had to put the pieces in place. Each step felt like we were getting a little closer to the dream we had inside our heads.
Hey, we're a real business!
Once our website was live, we went full-throttle. We knew that in order to keep momentum positive we had to leave no stone unturned. If I could give one piece of advice for those starting a business it's this: Let people know! Most of them will be happy for your courage and help you in small ways on your way to success.
We sent e-mails to 500 of our closest friends, so basically, everyone we knew. The response was validating. We saw friends order, and then friends of friends and before you knew it, it was strangers, bloggers, and boutique stores wanting to know more.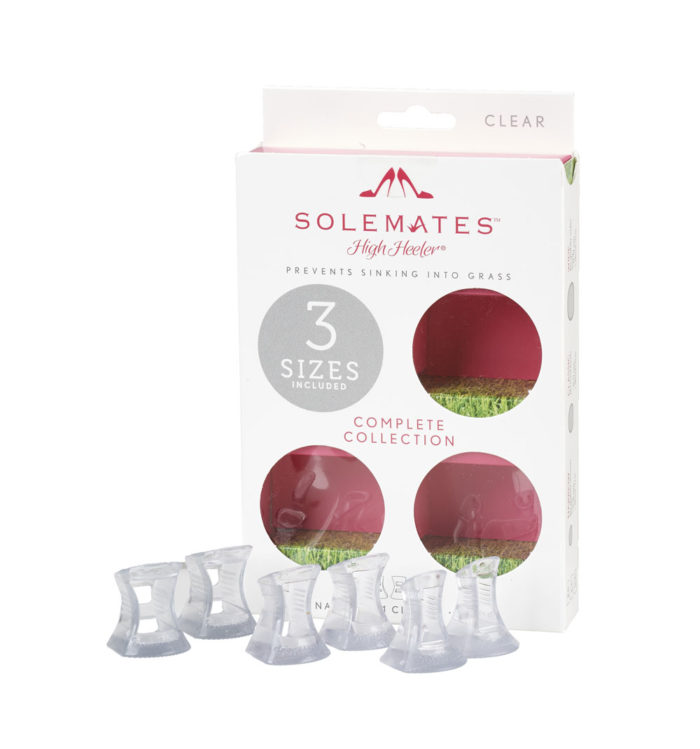 We took Solemates to trade shows in an effort to build our distribution and were met with success at some of these events and failure at others. People will always be hesitant and a little weary of something new. All we could control were our habits:
• Cold-calling
• Following up
• Sending samples
• Following up again
I want to stress that one thing we learned early on was this was going to be a numbers game. We were determined to make it work and to every demand a retailer gave us, we had one answer: Yes, we can do that.
Shark-bitten
Strategically, we did not want to pitch until the business had a reasonable track record of success. We had some good things going and felt the time was right. Through Columbia Business School, our alma mater, we successfully pitched to a group of producers. We were then selected to move on to the final round!
Unfortunately, our final round tape did not impress the next level of producers and our '15 minutes' would not happen. The question was would our 15 minutes never happen or was it just not happening yet?
We went back out and tried everything. In order to get distribution in larger stores, we took a fearless approach. We showed up at David's Bridal headquarters where we didn't get past the receptionist, but did get her name and followed up with flowers and products.
Then we followed up again and again. Heels are supposed to be cute, but persistence can be downright ugly. In order to make this work, we were going to have to get our hands dirty.
Back to the Tank
About a year and a half after our initial Shark Tank rejection, I emailed a producer directly and expressed my desire and commitment to pitching to the Sharks. It was the perfect cold-call and follow-up cocktail!
The email was met with the opportunity to submit a new tape and knew this time around we had to do a job of selling ourselves. The first tape we submitted had us memorizing lines with lengthy answers and came off as robotic and more unfortunately, unauthentic.
This time around we smiled, laughed, spoke to the camera and had conversation with our audience – the producers. It was a far leap from where our first tape 18 months earlier.
The new tape was met with enthusiasm and intrigue. The rest is reality show history!
We put our sole into this
After airing on Shark Tank, our business has changed in great ways. We're in conversations with more retailers both domestically and abroad. International distribution isn't that far away.
The harder we worked, the luckier we got. We were organized, deliberate and knew that someone would recognize not only the need for the product, but the passion we put behind it. We know that we can't relax very long in a competitive marketplace, so we'll continue to work hard and turn over every stone.
It's in our blood. And our heels.