This is the Transcript of the #WeddingMarket Chat on December 17th, 2014 with Lisa Vorce at
www.lisavorce.com . The answers were made on Twitter so responses will appear different.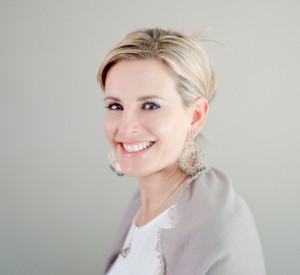 Under the direction of owner & creative director Lisa Vorce – LISA VORCE CO provides an unparalleled approach to event design and production. Lisa is an event producer whose Fortune 500-honed planning and management background complements her warmth and creativity. As one of the most well versed destination event planners, Lisa utilizes her passion for travel and appreciation of different cultures to produce events in locations throughout the world. Her warmth, artistic vision and flawless attention to detail have led to unforgettable events and lasting client relations.
She has produced events for a VIP client roster ranging from politicians to NBA superstars, and is a frequently featured industry expert on television and in print media including Martha Stewart Weddings, Angeleno, Riviera, Inside Weddings, People Magazine, Rachael Ray, Town & Country Weddings, Southern Weddings, C Magazine, Star Magazine, The Knot, Brides, Grace Ormonde, Flower Magazine, Flutter Magazine, Geraldine Magazine, and more.
Learn more about Lisa Vorce at www.lisavorce.com
Q1: Now how did you get involved with wedding/event planning?
Answer
Lisa Vorce: Fell into it. Wasn't happy in the corporate world. Did a favor for my uncle and it led to a new career.
Q2: You first work in IT & Cobal Programming before getting into the #WeddingMarket?
Answer
Lisa Vorce: Yes. Post college I went straight into corporate America and worked for IBM and Intel. Was safe and easy. Took me a few years to figure out that wasn't a good fit for me. Was trading happiness for security.
Q3: Now your first event was for George Clooney's mother? What type of event did you plan for her?
Answer
Lisa Vorce: Her bday party. My uncle was dear friends with Rosemary Clooney (her sis in law). My uncle asked me to do the party. I just did it for fun. Wasn't planning on parlaying that into a career.
Q4: How did your wedding business evolve after that first event?
Answer
Lisa Vorce: Guests asked for my card. I wrote my number on cocktail napkins.  Just snowballed from there. I had no experience. No idea what I was doing.
Q5: What do you wish you would have known in the beginning?   
Answer
Lisa Vorce: Had I known anything – I would have been too chicken to do it. My ignorance made me fearless (and eventually very successful)
Q6: How & Why did you get involved with destination weddings?  
Answer
Lisa Vorce: I love to travel and have an adventurous spirit. Parlayed my passion for that into my work.

Q7: Do you limit the number of clients that you work with?
Answer
Lisa Vorce: Absolutely. I try to. But difficult sometimes to say no to some of these amazing adventures!

Q8: What has been the keys to your success?
Answer
Lisa Vorce: Being kind. Treating people the way I like to be treated.  I care deeply about my clients and vendors. I'm incredibly driven, genuine, and maintain my authenticity wherever I go.
Q9: How do you start off meeting with a client for the first time?
Answer
Lisa Vorce: First meeting is always "discovery". I use that time to take cues from there. Learn what it's important. Learn what they find to beautiful, etc – so I can customize and create from there.
Q10: How do you create amazing wedding experiences for your clients?
Answer
Lisa Vorce: I really listen to them. I create something that speaks directly to them. I also take great care of their guests.  Just as important as the client and leads to an incredible experience for all.
Q11: What do wedding pros need to think about to create amazing wedding experiences?
Answer
Lisa Vorce: Be thoughtful and intentional with your actions. Take care of the guests! Create something unique for each client. Listen to them and infuse their personality into the event.
Q12: How do you overcome event obstacles that see impossible?  
Answer
Lisa Vorce: I never take no for an answer. Nothing is impossible to overcome. Just takes hard work and major creativity.
Q13: How do you determine the wedding pros that work with you?
Answer
Lisa Vorce: There are so many talented vendors out there. That's the easy part. Beyond talent & skill – they need to share my philosophies. They need to care deeply about the client. Need to have the desire and passion to do whatever needs to be done for a flawless event.
Q14: You have had a number of your events featured in blog & media. Do you work with a PR firm?
Answer
Lisa Vorce: No. I did it on my own. I don't have a formula and never had a PR strategy. Just developed quality content.

Q15: How do you work with social media on a daily & weekly basis? 
Answer
Lisa Vorce: So difficult to manage social media and fit that in to the day. I feel strongly about keeping it authentic. I don't use it just to say I do it and cross it off the list. I focus primarily on Instragram as "visual" social media is the best fit for me and it's more authentic for me.
Q16: What are the most important ways your get business for your company?  
Answer
Lisa Vorce: 80% referrals 20% from press.
Q17: What was it like to work on [email protected] & [email protected] 's wedding?
Answer
Lisa Vorce: Two of the funniest, most kind and genuine people. Loved every minute of it. They trusted me and let me do my thing. Was one of my all time favorite events. They have an incredible group of family and friends that adore them. Was a very special experience.

Q18: Do you have any interesting projects or events coming up? 
Answer
Lisa Vorce: Always! I've very careful about how I choose our projects. Need to maintain the drive and passion. So each one is special to me in its own way. But I'm always very private about what we do with our clients. Hence – my "non answer" to this question.
Q19: What would you like everyone to take from this #WeddingMarket Chat?
Answer
Lisa Vorce: There is so much business out there for everyone. Figure out who you are at your core. Stay true to who you are and the clients that are a great fit for you will come to you. A perfectly fitted client base leads to great success and happiness and will keep that drive and passion going.
#WeddingMarket Questions From Twitter:
1. @MarinaVillage What's been your biggest challenge during those final days just before an event?
Answer
Lisa Vorce:  It's always the last minute changes. Guest count edits. etc. But always expected and always manageable!
2. @VldEvents What made you decide to start primarily doing destination weddings, and how did you get started?
Answer:
Lisa Vorce:   I love to travel. I need that for my soul. I put that out to the universe and dest wedding clients inquired.
 3. @HazelBoone What is your most popular locale for destination weddings?
Answer:
Lisa Vorce:  Mexico, Bali, France, Italy. All amazing. My faves are Vietnam, Cambodia.
 4. @MarinaVillage What's been your most memorable event?
Answer
Lisa Vorce:   Truly all are memorable and so special. I put my heart & soul into each – so love them all in a special way. But if you made me choose… I'd say John Legend's in Lake Como. Absolutely incredible.
 5. @GreysonDesign Do you have any advice for new planners/designers trying to make a name, into a already established market?
Answer
Lisa Vorce:  SO difficult. The market is so saturated. Really need to find your own niche and put your own spin on things.
6. @DreamyWeddingsSK Have you had any #destinationweddings in the Caribbean? 
Answer
Lisa Vorce:  Yep! A ton in the Caribbean! Beautiful and amazing!
7. [email protected] weddings, how do you find the best vendors on new locations around the world?
Answer
Lisa Vorce:  Takes a ton of time. Lots of questions. REALLY need to vet them thoroughly. once you get connected with a solid lead – they typically will open up their circle of vendors. That's key!  and.. secret weapon… find out who the concierges from the local top hotels recommend. Important to be kind and kill them with kindness. Need to create a happy unified team.
8. @Events_Culture_ What was one of the biggest challenges you faced when switching from corporate America to the wedding industry?
Answer
Lisa Vorce:  Was such a risk. Corp America was safe. 401K etc. Was risky to jump ship – but so worth it!
I had a very happy heart!
9. @Birdie_List Do people combine destination weddings with their honeymoon? Or Have destination weddings replaced the honeymoon?
Answer
Lisa Vorce:  My clients do their destination wedding, then go on to a sep. locale for their honeymoon.
10. @DreamyWeddingSK Which Caribbean location has been your most requested?
Answer
Lisa Vorce: Turks and Caicos!
11. @VldEvents Any plans to teach a class someday? 
Answer
Lisa Vorce:  Absolutely! I would love to do that!! Anyone interested???
12. @BridalBalance How did you initially get referrals since it was new to you?
Answer
Lisa Vorce:  I offered my services at cost to people to get some experience. I knew I could prove myself that way.
13. @BBabysitting  What role has tech like social media played in the growth of your business if any?
Answer
Lisa Vorce:  Instagram has been the most valuable for me. Helped me establish connections around the world.  And visually – people can see what I'm all about. Helps bring the right clients to me.
14. @Birdie_List Do you feel there has been a rise in destination weddings? What might have triggered that?
Answer
Lisa Vorce: Absolute rise! Super popular. People love to share a whole weekend with their guests. I think social media has helped. Traveling is less scary for people and they can related to more things now.
15. @Event_Cuture_ What was your "Ah Ha!" Moment that confirmed u took the right leap & were in a great industry?
Answer
Lisa Vorce: I had a very happy heart! The old adage… do what you love and the money will follow is so true!
16. @VldEvents How far in advance do you typically begin working with clients?
Answer
Lisa Vorce: I try not to book clients more than 12 months out. Average is 6-9 months.
17. @Pea2Tree_events  Did you take any classes to brush up on your skills when you started?
Answer
Lisa Vorce: None! I learned on my own. If I don't know how to do something – I'll work really hard to figure it out!
18. @MiraWed Do you recommend pushing blogs out on social media all at once or scheduled?
Answer
Lisa Vorce: We schedule a bit & we work real time a bit. Prepped posts can be scheduled but don't lose the conversation aspect.
19. @DreamyWeddingSK What major wedding trends do you predict for 2015? 
Answer
Lisa Vorce: Good question! I try not to follow trends. I just listen to what my clients want/love.
20. @VldEvents How do you keep such a small team but do big events? especially out of the country…
Answer
Lisa Vorce: Ha! that's my secret sauce! We've successfully maintained a boutique sensibility. Incredibly important to me.
21. @Pea2Tree_events  Did you always go after your ideal target market from the start with no experience, or you just took everything?
Answer
Lisa Vorce: Target market for sure! I had to maintain authentic to myself – otherwise… not happy.
22. @VldEvents The million dollar question (and i understand if it's too invasive). are you flat fee, hourly or percentage?
Answer
Lisa Vorce: At the moment… flat fee – but always re-evaluating what makes sense.
23. @MariellOnline  Do you have go-to suppliers/designers, or is it different with every event & location?
Answer
Lisa Vorce: I have my go to team. But diff for each location for sure. Love working with local artisans / vendors.
24. @Birdie_List When you plan celebrity weddings, what major factors make it different to plan other than money,scale & guestlist?
Answer
Lisa Vorce: Security and privacy!
25. @danieladegrassi  Surely you get lots of collaboration requests. What catches your interest with new vendors?
Answer:
Lisa Vorce:  Our philosophies need to be in alignment. Need to know their heart is in it.
26. @DreamyWeddingSK Do you attend any wedding events/conferences/symposiums? If yes, how do you select which ones to attend?
Answer
Lisa Vorce: I unfortunately don't have time to attend many :(. Typically if I'm attending – it's because I'm speaking. I love to speak and teach!

27: @Pea2Tree_events  How did you market to your ideal clients when you first started with little or no images of your work?
Answer
Lisa Vorce: Tough question! Tried to make connections and align with vendors close to my target market.
Did you join any bridal organizations, if so was it worth it and welcoming to a newbie?
Lisa Vorce: I did in the beginning. Was helpful. @bridalbar was so helpful to me and so supportive. @weddex is also amazing and such a great forum to learn and ask questions. Highly recommend it! #engage14