Latest Wedding Cake Trends With Ron Ben-Israel
What are the latest trends that you are seeing in cakes for 2017?
Interestingly, we've been seeing a tremendous grown in the height of wedding cakes; couples seem to be interested again in making a grand impression with both displaying the cake during the reception at a prominent spot and with getting as many photos taken of them during the cake cutting ceremony. Luckily, we don't hear the request to provide a smaller cake than the number of guests just for the cutting ceremony.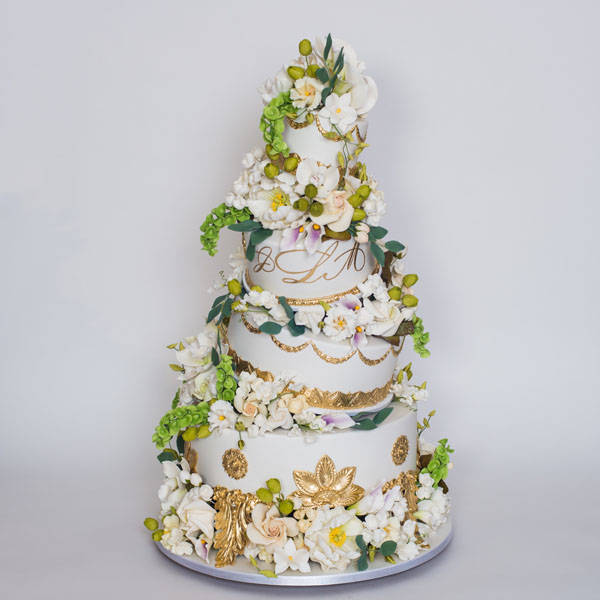 Design-wise, we've been incorporating a lot of Rose Gold into the edible elements of the cake, as well icing the cakes in Gray Fondant. Both choices are very sophisticated!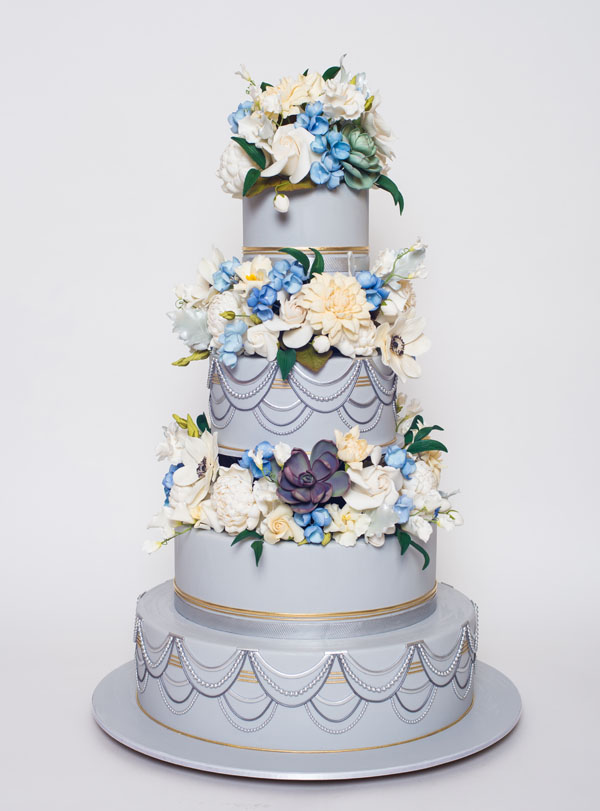 Are there new flavors that are popular?
We've been offering our White Cloud Vanilla cake sprinted with Champagne and filled with fresh Strawberries and Valrhona Dark Chocolate Ganache. Peach and Coconut flavors have gained in popularity for the 2017 Spring season.
Are there much requests for projection mapping cakes?
We have done a few in collaboration with http://levylighting.com The results are breath-taking, but there is an additional cost for the lighting designers to program a unique presentation and setup the projections at the reception's space.
How is Pinterest inspiring brides in their cake choices?
Pinterest is a great tool to gather ideas, but I find that many couples now bring to the appointment tagged images of our own work from Instagram.
Are there certain cake designs that are more popular than others? 
I would say that the attention to texture is most evident in the popular designs, more than a specific shape.
Disclosure: Ron Ben-Israel is a speaker listed in the Wedding Market speaker directory.