This is the Transcript of the #WeddingMarket Chat on April 2nd, 2014 with celebrity wedding planner David Tutera. The answers were made on Twitter so responses will appear different.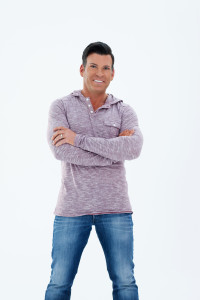 David Tutera Biography
Leading Wedding & Entertaining Expert, David Tutera is hailed as an artistic visionary whose ability, uniquely creative talents and outstanding reputation have made him a tremendous success in the lifestyle arena. Today, David Tutera presides over an award winning company built from experience, dedication and Tutera's natural talent for transforming the ordinary into the extraordinary. His name has become synonymous with style, elegance, creativity and vision.
Honored by Life & Style Magazine as "Best Celebrity Wedding Planner," David's impressive client list includes Jewel, Shannen Doherty's wedding, Star Jones' wedding, New Orleans Hornets Chris Paul's wedding, NY Giants Antonio Pierce's wedding and events for Jennifer Lopez, Matthew McConaughey, the Official Post Grammy Parties in New York City, Elton John, Barbara Walters, the Rolling Stones, Vice President Gore at the White House, Kenneth Cole, Tommy Hilfiger, Susan Lucci, The John F. Kennedy Center, as well as countless film premieres and celebrity parties for royalty, politicians and socialites.
The newest season of David's hit primetime show, now titled "David Tutera: Unveiled" premiered on September 7, 2013 on WE tv. New this season, viewers got an up close and in-depth look into David's world like never before as he juggled demanded brides, dueling in-laws and sulky teenagers as they hurled towards the big day.
Learn More About David Tutera at www.davidtutera.com
Q1:  How did you get involved with weddings & planning events ?
David Tutera: In the late 80s, I was asked to do a Bat Mitzvah shortly after buying a singing telegram company-one thing led to another!
Q2: Now your Grandfather was a florist? How did he influence your career?
David Tutera::He taught me everything about creativity ,as well as business savvy (how to purchase perishables, keep a low overhead, etc)
Q3: What was your first paid wedding?
David Tutera:  Well I've thankfully never done an unpaid wedding, but I think my 1st was at Lake Isle Country Club in New Rochelle, NY
Q4: What do you feel are the most important elements to designing a party or wedding?
David Tutera: All elements should embody the personalities of the bride & groom. A wedding is not only about how beautiful it is, but more importantly how it represents the couple.
Q5:  What are your favorite wedding trends this year?
David Tutera: The infusion of bold colors and personalization of lace and pearls (very 1920s, 30s & 40s) in gowns, tabletop & fabric.
Q6: What tips do you have for brides just starting to plan their wedding?
David Tutera: Take it slow, be aware of your budget,& understand what you can't afford to ensure you're not starting ur marriage in debt.
Q7: How did you transform you wedding planning business to the next level?
David Tutera: By writing my first book in 2001 & beginning a brand by writing several more. I also became a public figure on television & continued to build the brand from there.
Q8: How do you work with social media on a weekly basis?
David Tutera:  It's more like an hourly basis! Between me & my assistant, we're constantly getting information out that the consumer wants to know about. We utilize multiple social media channels several times every day to provide the most up-to-date info to my followers.
Q9: Where did the idea come from to transform your TV show to My Fair Wedding to David Tutera: Unveiled?
David Tutera:  It's important to always keep fresh & fans wanted to see the unveiling of what happened behind the scenes. You really can't do that unless you allow people to see all the not-so-perfect parts of planning these parties.
Q10: What should we see in the upcoming episodes of David Tutera: Unveiled?
David Tutera: This new season is celebrity driven. Viewers will see that celebrities have the same issues & problems as everyday people. But celebrities also have massive expectations when it comes to their celebrations.
Q11: What advice do you have for event planners just starting their business?
David Tutera: Take baby steps so you can truly learn how to execute a party. If you fail @ something, you really can't go back & fix it.  Learn from your mistakes and never let the same ones happen again.
Q12: You have planned events all over the world. What are your favorite places to hold a party or wedding?
David Tutera: I love doing events all over the world because of the challenges it brings. I don't really have a favorite place.  I like not always being in the same environment, which is why I began in NY, moved throughout the country & now the world.
Q13: What was it like to be on the Soap Opera Young and the Restless and play a wedding planner?
David Tutera: It was AWESOME! So unexpected & fun. I was a little nervous b/c it was something I'd never done but I quickly realized how much I loved it and would LOVE to do more of it!
Q14: What is it like to be a dad? 
David Tutera: It's the best thing EVER!Everyday is different.I've learned parenthood is about making sure your child is ur 1st priority.
Q15: Do you have any events or interesting projects coming up?
David Tutera: I'm in the midst of moving to a different part of LA & also just started filming a new season of #DavidTutera Unveiled!  I've also got more extensions of my brand coming out that provide new products, ideas and designs for the consumer.
Q16: What would you like everyone to take away from this #WeddingMarket Chat ?
David Tutera: There are no real rules or expectations when it comes to planning a wedding. It's about doing something that's unique & executing it not to perfection, but to the best of your ability.
#WeddingMarket Questions From Twitter:
1. @CocoRedEvents: Can you give one piece of advice to a company that is just starting out?
Answer:
David Tutera: Stay true to your brand & don't undercut all of your competitors as it will be your business that suffers.
2. @ABrideABudget What is the one wedding aspect where a bride can cut corners and no one will notice?
Answer:
David Tutera: Favors. They're cute & nice but not necessary. You can also opt for a DJ vs. a band which is typically less.
3. @ReflectionsCA How do handle clients who's expectations are beyond their budget?
Answer:
David Tutera: Offer them other options that are equally as stunning but less expensive. A good way to trim a budget is by changing florals from expensive stems to more budget friendly blooms.
4. @LaurenSPhoto what things would you suggest a #bride not skimp on for their #wedding ? (say #photography please) 😉 😉
Answer:
David Tutera: Photography is definitely an area you don't want to skimp on! Your wedding day will only happen once (hopefully!) & u get one chance to capture that magic 2 last a lifetime.
5. @ABrideABudget Do you think Pinterest has helped or hurt brides-to-be?
Answer:
David Tutera: I think it's great for inspiration but definitely creates unrealistic expectations.
6. @AmoroJewelry What's your favorite theme for a party or wedding?
Answer:
David Tutera:  I'm actually not into "themes". I prefer a wedding have a style that represents the bride and groom.
7. @GreysonDesign what would you say is your biggest struggle as a planner? What is you biggest accomplishment?
Answer:
David Tutera: Biggest struggle would be making sure each event is absolutely perfect for the client. I'm a perfectionist, so I won't let anything be less than 100%. Biggest accomplishment has definitely been my show, #DavidTutera Unveiled!
8. @padme1899   Whats the best tip for anyone who can't afford a wedding planner?
Answer:
David Tutera: For someone who can't afford to hire a planner, make sure to stay ultra organized and always do your research! Don't overwhelm yourself by trying to plan different parts of your wedding all at once.
9. @HollyMatrimony @DavidTutera in your opinion, is there something a Wedding Planner can do better w/ regards to their role in the wedding?
Answer:
David Tutera: A wedding planner's true job is to make sure the couple are totally at ease and stress free on their big day. Ensuring this is the case should always b the top priority. Learn to anticipate any needs or things that could go wrong & have a plan for each.
10. @obxweddingmusic  What's one of the best ways to grow your business?
Answer:
David Tutera: Do something that differentiates you from your competitors & always have great customer service.