San Francisco, CA – Event tech giant AllSeated releases the first ever Virtual Reality experience for event planning. The company, which provides free collaborative planning tools to 10 percent of all corporate and social events in the U.S., will now help its 100,000+ users experience their event before it even happens through VR.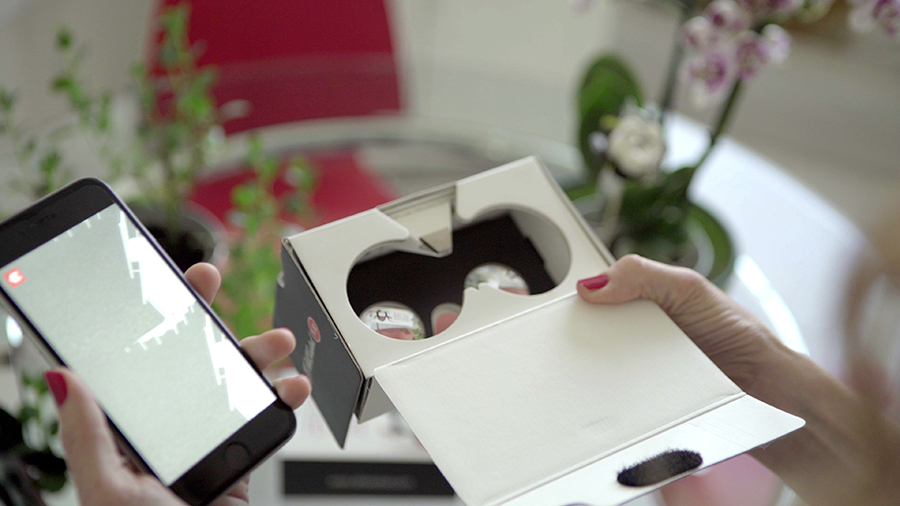 VR capability is the latest in AllSeated's tools that include scaled floorplans of tens of thousands of U.S. event venues, guest lists, seating arrangements, timelines, and the popular 3D designer capabilities. Venues, planners, caterers, vendors and engaged couples can now virtually tour their future event, complete with furniture, in a realistic simulation through AllSeated's special virtual reality goggles.
"Experiencing the event before it has happened enables a much better planning process and will bring millions of engaged couples peace of mind as well as give much more power to event professionals," said Sandy Hammer, co-founder and CMO of AllSeated. "Our new VR offering breaks the mold of traditional efficiency tools and helps our users improve the way they plan and deliver world-class events."
As a corporate planner for many years, Hammer felt firsthand the frustrations of an industry that lacked digitalized tools necessary to inject seamless efficiency into her work.
"Technology of this magnitude will open up business opportunities all over the world and grant instant access to design and creativity," said Arthur Backal, Director of Catering at the Mandarin Oriental New York and CEO of Backal Hospitality Group.
VR is just one of the areas AllSeated is entering. Augmented Reality will be the next big push for the brand, according to its co-founder and CTO Daniel Anisman.
"By fusing the power of both event professionals and consumers, we have unlocked tremendous opportunities for the industry," said Yaron Lipshitz, CEO of AllSeated. "AllSeated is committed to pushing the boundaries of what's expected and bringing new, cutting-edge tools to all event stakeholders."